Insurance
Fjuul provides a digital platform that allows insurers to switch to a "predict and prevent" model, offer modified products to match customers' lifestyles and maximise profits while minimising risks.
Fjuul in a nutshell
The data driven solution captures and enhances biometric data from smartphones, sensors and wearables to run personalised engagement and wellbeing programs at scale.
Our algorithms convert any kind of motion and health data into meaningful and scientifically validated units, that are used for:
Bonus & loyalty programs
Fitness coaching & prevention
Dynamic pricing & underwriting

SDK
Goal
Increase activity level and volume of members, reduce churn. Provided Fjuul logic for activity tracking, data analytics and bonus calculation in Helsana Bonus App.
Impact
Top activity and incentive based bonus program in CH & Europe
Growing user base >150 000
Higher customer satisfaction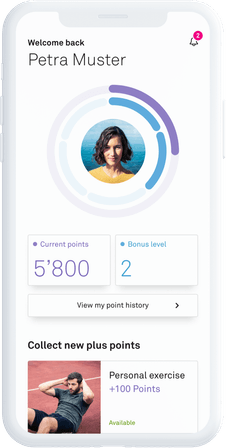 App
Goal
Engage customers with new prevention & reward based offering. Launch of new biometric life insurance Nordea MyLife Go that rewards up to +25% top-up on insurance sum when meeting goals.
Impact
9 out of 10 Nordea customers choose the Fjuul based insurance
Attracts younger demographics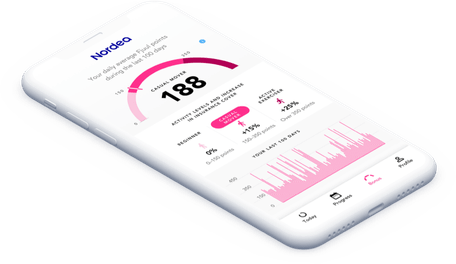 Goal
Attract and engage customers and reduce risks & claims costs. Integrated offering combining the Fjuul platform and data analytics around Bio Age Models (BAM) as part of new client offering of SCOR. Used for insurance retail portfolio & corporate clients (group insurance).
Impact
Mortality reduction 25% for Life
Morbidity reduction 15% for Health, Disability, Critical Illness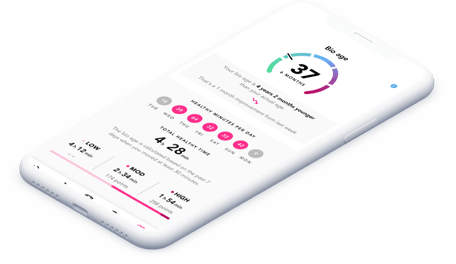 Benefits

01
Increase sales and retention
Fjuul enables tailored, more relevant and compelling offerings, avoids churn, and allows for cross and upselling options. Engaged customers create more touch points and personal interaction.

Healthy customers with better cardiovascular fitness lead to lower risk profiles and claims costs. More interaction can trigger preventative measures before medical events occur.
Fjuul enables new service offerings and business models, attracting new customer segments and younger demographics.

Users get guidance on how to reach a healthy dose of physical activity. Fjuul optimizes training and performance based on individual fitness levels and adapts to users over time and their shape - a perpetual fitness coach.

Users receive relevant products and services. Fjuul provides incentives for an active lifestyle, combining financial security and physical wellbeing.

Get better insurance deals and additional benefits, such as rewards and special offers that can be earned with healthy activities.
Testimonials
We use Fjuul to empower our Helsana+ bonus program. Since then, the user base has grown to over 170,000 users, while significantly improving customer satisfaction and retention.

Tobias Adler, Product Owner, Health Apps – Helsana Insurance
We chose Fjuul because of the great user experience and it's contribution to healthy living.

Pekka Luukkanen, CEO at Nordea Life & Pension Finland
References





Back to top