Wellbeing for
everyday people and
everyday life
We're Fjuul
We harness the potential of data to help promote and reward physical activity as part of an engaging insurance, health service, or corporate wellbeing offering
Request a demo
Activate, Engage, Measure and Improve with one system

Fjuul is a plug and play solution - built on privacy by design principles. No need for costly IT development and integration work to launch and run engagement and wellbeing programs. Start simple, learn with data, create impact and scale as you go with our dedicated service modules
Fjuul for Insurers
Increase sales and retention
Reduce risks and claim costs
Engage and excite customers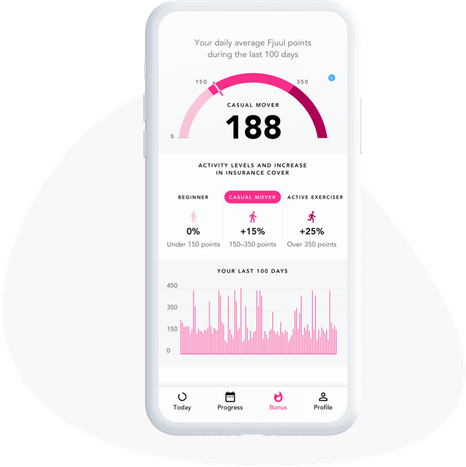 We chose Fjuul because of the great user experience and it's contribution to healthy living.

Pekka Luukkanen, CEO at Nordea Life & Pension Finland
Fjuul for Corporates
Increase activity and engagement
Attract and retain talent
Reduce absenteeism
Promote a healthy lifestyle and wellbeing in your company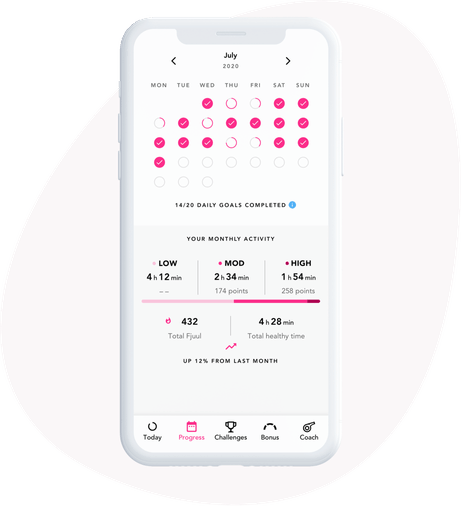 We wanted to add in our company's reward scheme a workability enhancing program. One, where you get rewarded for having an active lifestyle and taking care of yourself.

Olli-Matti A., CEO at KIP Service
Our proposition to drive your business
1
Validated customer impact and insights
We have created validated and measurable business impact for our customers. Becoming trusted partners of leading insurers and part of the journey allows us to provide unique insights.
2
Mature solution that can scale fast
Our technology has matured with our customers with programs exceeding 100k+ users. We found a formula for making an impact and the technical means to scale it efficiently. Our pay-per-use business model lets customers launch & learn fast and then scale along the roadmap with one solution.
3
Scientific foundation with reliable data
Fjuul is based on scientifically validated metrics and reliable data. It's the foundation for our deep-analytics and the big data pools we create. On top, we run our service modules, like personalized coaching and predictive analytics, i.e. for bonus schemes, dynamic pricing & UW.
Fjuul counts validated impact – not steps
Fjuul tracks all of your physical activity and uses your personal profile data to calculate Fjuul points. The app looks at the intensity and duration of the activity and automatically converts your movement to universal units called MET. METs are used to estimate the energy expenditure for physical activities.
Using validated metrics allows as well to run in-depth data analytics and quantify the health impact. The higher the MET value of a particular activity, the more energy your muscles will need to expend to do that activity.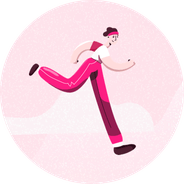 Training for a marathon or running for a train either way will earn some Fjuul!
300 Fjuul · 30 min ( ~10MET)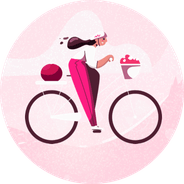 Leave the car behind: do your next errand or go to work by bicycle!
200 Fjuul · 45 min ( ~4.5MET)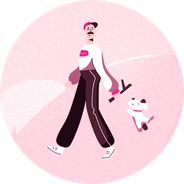 Catching up with friends or walking a dog also earns you Fjuul points and you won't even break a sweat!
100 Fjuul · 30 min ( ~3.5MET)
Aiming for at least 100 Fjuul Points a day is a good goal for optimal cardiovascular health.
How you reach that goal is up to you: you can perform moderate exercise, like brisk walking, over a longer period of time. Or you can do more vigorous activity, like running, for a shorter period of time.
How to get started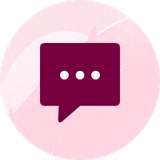 Contact us to get going
Each employee receives personal login codes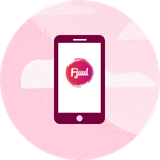 Download the Fjuul app and start Fjuuling
References
Partners





Acknowledgements




Back to top